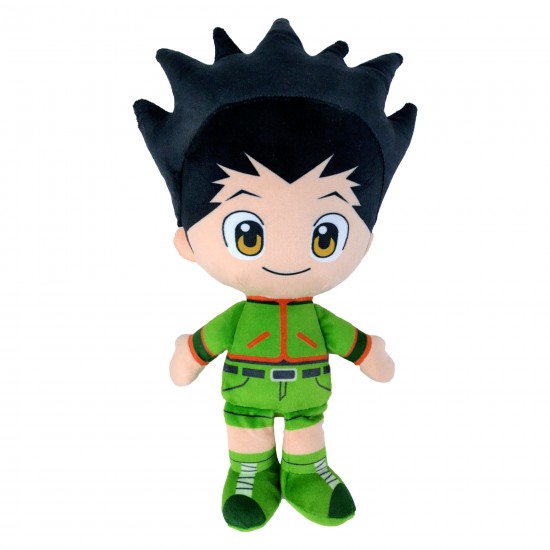 Hunter X Hunter Gon Freecss Plush (Cute forme)
Size approx 30cm (from head to toe)
Weight approx: 160g
Contains plastic pellets.
Material: 100% Polyester
Made in China
CE MARK & UKCA.
Gon Freecss is the main character of the popular anime and manga series Hunter x Hunter. As a young boy, Gon sets out on a quest to become a Hunter, a special kind of warrior with incredible strength and skill. Along the way, he meets a cast of colorful characters and faces numerous challenges and obstacles, all in pursuit of his goal.
As a character, Gon is known for his boundless energy, determination, and unwavering spirit. He's a natural-born fighter, with incredible physical strength and agility that make him a force to be reckoned with in battle. But beyond his impressive abilities, Gon is also known for his kindness and empathy, always going out of his way to help others and make the world a better place.
Our Gon Freecss plush perfectly captures the spirit and energy of this beloved character. Made with high-quality materials and featuring all the signature details that make Gon so special, this plush is soft and cuddly, and perfect for displaying or to play. Whether you're a long-time fan of Hunter x Hunter or just discovering the series for the first time, our Gon Freecss plush is a must-have addition to your collection. So why not bring home this young, determined Hunter and make him a part of your world today?
Stock:

In Stock

Model:

PBPC07

EAN:

6430063310497

Popbuddies